We often think of flying being a faster way to travel from city to city in Europe, but often that is not the case.
When you consider time spent in the long check-in lines at the airport (along with having to be there about two hours early) versus most trains requiring you to be there only 30 minutes prior to departure,  there is a great time savings there.
Then there is the fact that most train stations are in the heart of the city,  while most airports are a bus or cab drive away, train travel comes out not only faster but also cheaper than plane travel.
Consider the following infographic: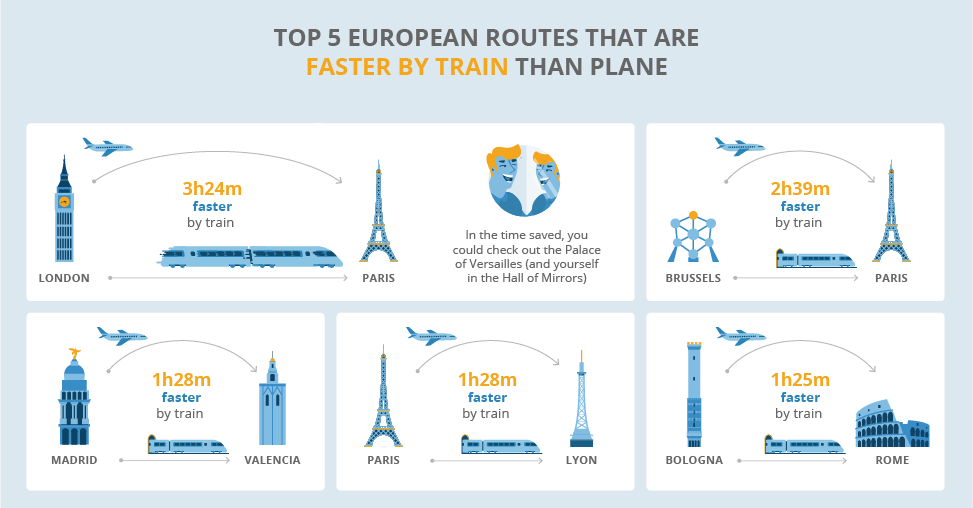 Infographic courtesy GoEuro….your source for train and bus tickets in Europe.